CHAIRS
Our furnishings come from a variety of manufacturers and in multiple lengths – perfect to fit any home, from small studio apartments to large, stately homes. Many sofas now come with depth options to really sink into comfort, and arm style choices to match your decor. You can also choose from cushion options to select firm, soft, or cloud cushions, single, 2, or 3 cushion styles, different backs, and more!
When it comes to your furniture, you should have what you truly want! Chez-Del and our manufacturers bring you the options and variety you deserve, with no impact on the price!
Let the design team at Chez-Del inspire your home decor. Visit our fashion-forward showroom to see for yourself what Chez-Del has to offer!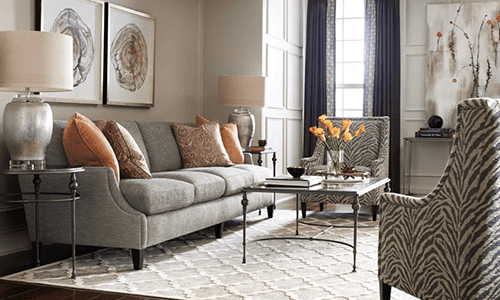 Have Questions?
See a piece you are interested in and would you like more information? We'd love to answer your questions! If you're interested in seeing what else is available from a manufacturer, we can help with that, too! In addition, our designers are available free of charge for design assistance. Complete the form below to let us know how we can help.