Dining Room Furniture
Bring new life to your dining area with new furniture. Our carefully selected pieces are perfect for any dining area and any interior design style.
Whether you're sipping coffee in a cozy breakfast nook or throwing an elegant dinner party in your formal dining room, Chez-Del offers stunning and unique pieces that'll fit perfectly in your home.
Visit our showroom galleries to find the perfect dining furniture. The photos listed below are a sampling of our larger offering.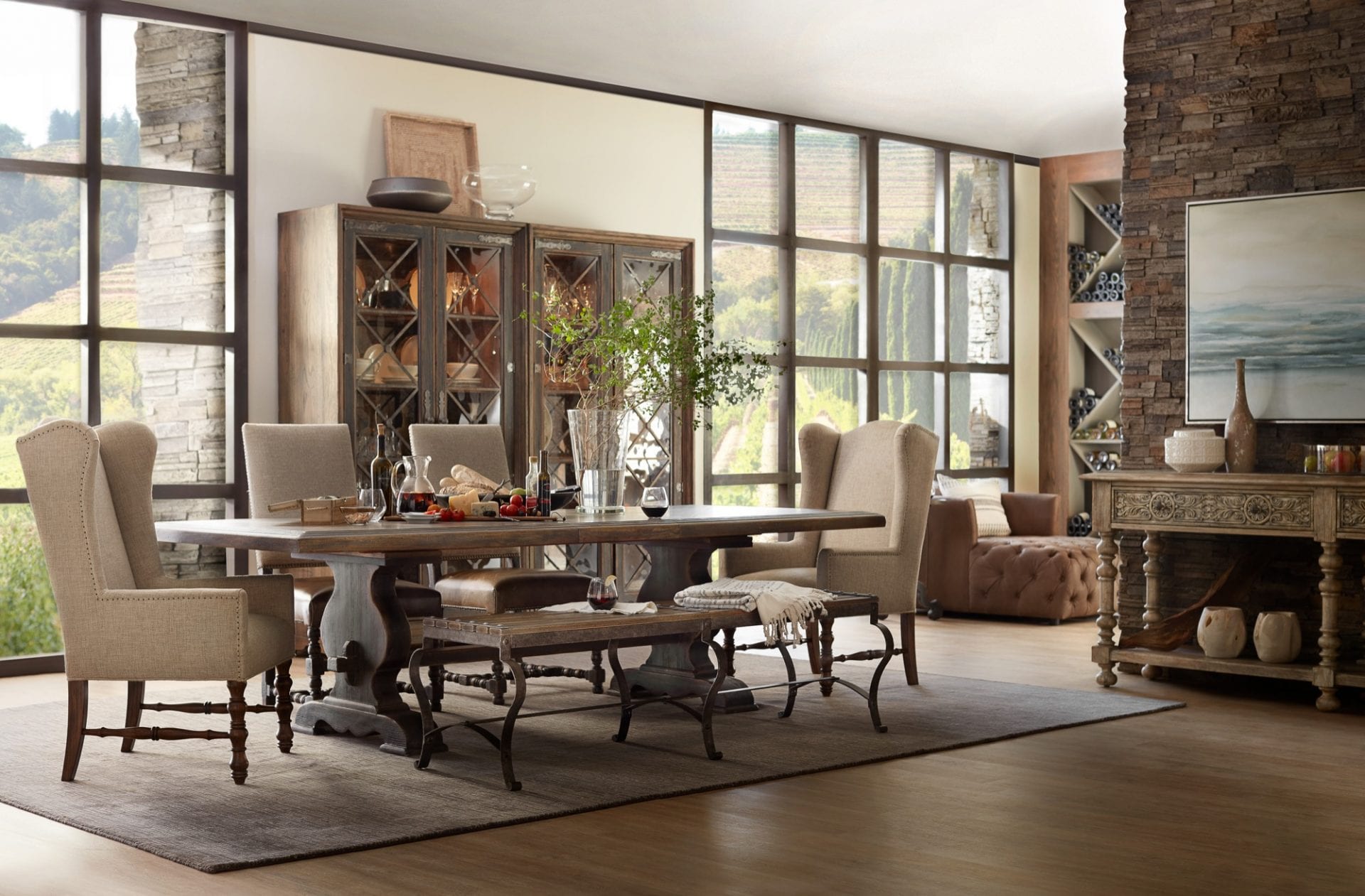 Have Questions?
See a piece you are interested in and would you like more information? We'd love to answer your questions! If you're interested in seeing what else is available from a manufacturer, we can help with that, too! In addition, our designers are available free of charge for design assistance. Complete the form below to let us know how we can help.
From casual, everyday furnishings to formal dining sets for a sophisticated style, Chez-Del offers everything you need. Our wide selection of furniture can match any style, from traditional to contemporary, transitional to rustic. Pieces come built by hand, distressed, and even with custom finishes to add that unique, perfect touch to your home.
Let the design team at Chez-Del inspire your home decor. Visit our fashion-forward showroom to see for yourself what Chez-Del has to offer!