Your home decor style shouldn't stop at the threshold. Bring your inside style out with beautiful, modern patio sets and poolside furnishings from Chez-Del! We'll help you create your outdoor oasis, making the great outdoors just as comfortable as your great room.
The manufacturers listed below are a sampling of our larger offering.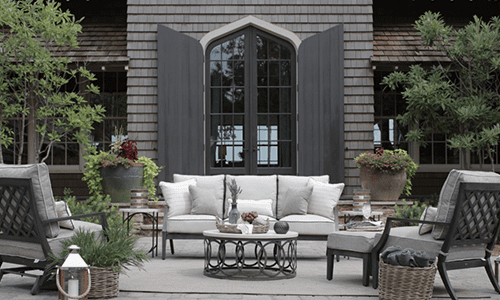 Have Questions?
See a piece you are interested in and would you like more information? We'd love to answer your questions! If you're interested in seeing what else is available from a manufacturer, we can help with that, too! In addition, our designers are available free of charge for design assistance. Complete the form below to let us know how we can help.
The photos listed below are a sampling of our larger inventory. View a sampling of our Styles here:
Your deck or patio should be a continuation of your interior style. Our design experts can help you choose fabrics and styles to perfectly coordinate with your existing decor, so your home is completely your style, inside and out.
Let the design team at Chez-Del inspire your home decor. Visit our fashion-forward showroom to see for yourself what Chez-Del has to offer!