Are you looking for new lighting to create a comfortable environment while adding style to your decor? At Chez-Del, we believe home decor should be functional and stylish, and that's exactly what you'll find in our collection of lighting. From table lamps and floor lamps to pendants, sconces and chandeliers, you are sure to find something from our broad selection of lighting that's perfect for your home.
No matter your home decor style, our collection of lighting is sure to include pieces that will complete any room. Wander through our three floors of inspiration. You won't believe the selection. Whether you need a unique floor lamp to brighten that dead corner of the room, a simple, rustic urban pendant over the kitchen island, or a gorgeous statement chandelier of glass and metal for your foyer, you are sure to find the most unique options when working with one of our designers.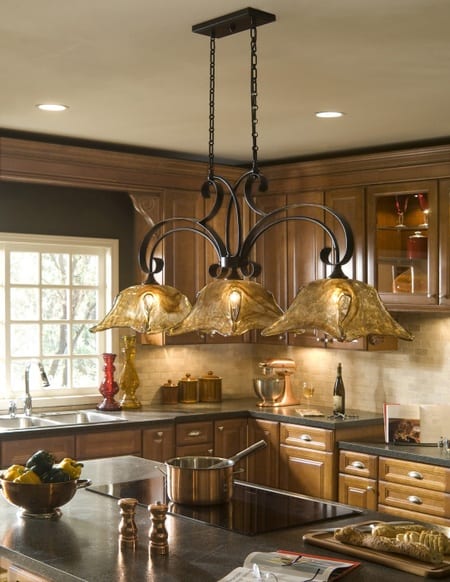 Have Questions?
See a piece you are interested in and would you like more information? We'd love to answer your questions! If you're interested in seeing what else is available from a manufacturer, we can help with that, too! In addition, our designers are available free of charge for design assistance. Complete the form below to let us know how we can help.
Find the Perfect Lighting to Illuminate Your Space
Start browsing our collection of lighting online now! If you would like more information on pricing for any of the pieces you see, or you're interested in design services for your home or business, don't hesitate to give us a call.
View more at some of our favorite vendors websites!
About Chez-Del Interiors
Since 1946, Chez-Del Interiors has sought to provide a beautiful design for every room in both residential and commercial spaces. Through 72 years and three generations, the DelMedico family has brought hand-selected furniture, custom interior design work and more to customers throughout Ohio. Our showroom is now home to three floors of inspiration. It's your 25,000 square foot, one-stop destination for all your furnishing, decor and design needs.
At Chez-Del Interiors, we believe that any room in your home is a place for living—and the best way to live is by showing off your style and personality. You can do that with the beautiful light fixtures and lamps we have available in the store. Browse our selection of lighting and other home accents online or stop by our showroom to see all we have to offer.