We know how important it is for your home furnishings to be functional for your working and living needs. At Chez-Del, we hand select each piece of furniture we offer in our showroom to merge style with practicality. So what exactly do you get when style meets function? USB ports, outlets, and drop-down trays make it easy to integrate the technology you use into the furniture you love. Chez-Del features beautifully crafted, inspiring pieces that are designed with your life in mind.
Not only are our desks beautiful and stylish, but they are made from high quality materials that will provide lasting years of enjoyment. Whether you have a tiny corner or a complete room to dedicate to your home office, we work with you to find the perfect fit. We offer unique desks that will help you create an office with your personal style. Choose from sleek, modern, elegant, sophisticated, urban or glam. We have a great selection that will suit your style.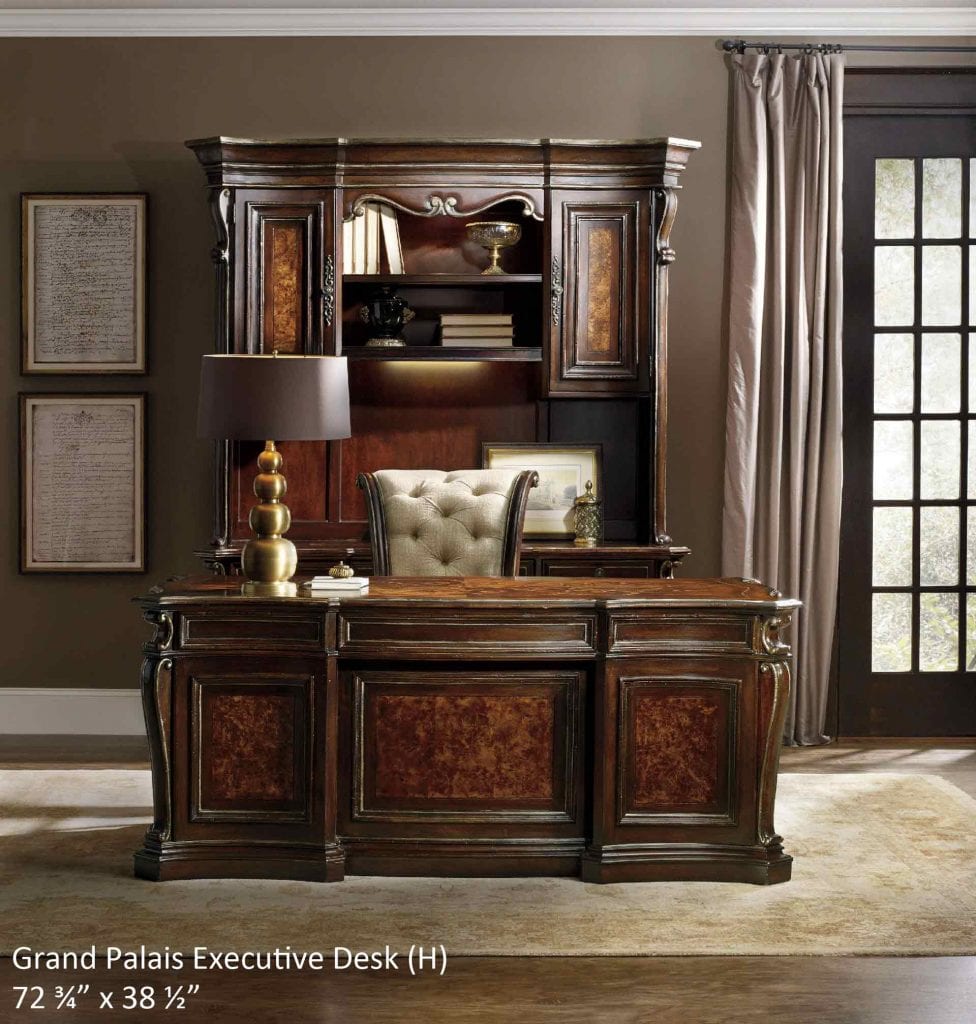 Have Questions?
See a piece you are interested in and would you like more information? We'd love to answer your questions! If you're interested in seeing what else is available from a manufacturer, we can help with that, too! In addition, our designers are available free of charge for design assistance. Complete the form below to let us know how we can help.
Find the Perfect Desk for Your Home Office
Start browsing our collection of desks online now! If you would like more information on pricing for any of the pieces you see, or you're interested in design services for your home or business, don't hesitate to give us a call.
About Chez-Del Interiors
Since 1946, Chez-Del Interiors has sought to provide a beautiful design for every room in both residential and commercial spaces. Through 72 years and three generations, the DelMedico family has brought hand-selected furniture, custom interior design work and more to customers throughout Ohio. Our showroom is now home to three floors of inspiration. It's your 25,000 square foot, one-stop destination for all your furnishing, decor and design needs.
At Chez-Del Interiors, we believe that any room in your home is a place for living! Your home work space is for working, but that doesn't mean you can't bring a little fun and style into the room! Browse our selection of desks online or stop by our showroom to see all we have to offer.