Time for Your Room to Have a "New View" Spring Sale
Get a new view with fresh, stylish furnishings for your home! Take 40-50% off Furniture, Rugs, Carpeting, and Fabrics from our top manufacturers.
Spring is almost here! Is spring cleaning one of your yearly traditions? It's such a great time to clean and refresh your home after a long winter, but your spring home refresh doesn't have to stop there. If you've had your eye on new furniture or home decor, now's the time to snag it at a great price and give your home a fresh new look for spring.
We're hosting a "New View" sale event February 27 – March 23 as a way to help you freshen up that drab room for Spring and Summer. Create that dream design with great prices on home furnishings. Save 40-50% on furniture from our top manufacturers—including stock items AND special orders. These savings only happen twice a year.
What's on sale?
Save on furniture from 20 of our top manufacturers, including Bernhardt, Bradington Young, Caracole, Fairfield, Hooker, Precedent, Sherrill, Universal, Wesley Hall and more. The sale includes:
✔ Casual and formal dining furniture
✔ Fabric and leather sofas, chairs and sectionals
✔ Bedroom furniture and mattresses
✔ Fabrics, rugs and carpeting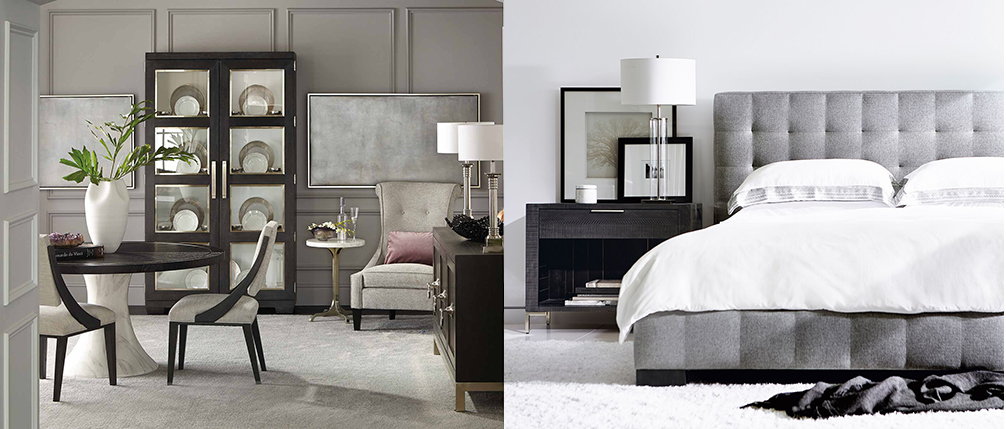 Shop our Spring Sale Event from Home
Our "New View" Sale is still on and our showroom is open! Please be assured that Chez-Del Interiors has taken every precaution to help protect your health and safety when visiting our store. Additionally, our large, open showroom allows for plenty of "social distancing" while shopping in an intimate setting. But, there are other options. You can also take advantage of the sale from home…
✔ Text, call, email or FaceTime with our designers to get inspiration and help finding the right pieces.
Call us today 330-376-6176.
Event Details
Date:
Saturday, February 27 – Tuesday, March 23
Location:
Chez-Del Interiors
480 W. Exchange St.
Akron, OH 44302
(330) 376-6176

Hours:
Monday-Friday: 9:00 am – 5:30 pm
Saturday: 10:00 am – 5:00 pm
✔ 40-50% off select manufacturers
✔ Sale includes both in-stock items AND special orders
✔ 12 months same as cash special financing available
Stop in and Save Big
Visit our showroom any time February 27 – March 23 to save big with a 40-50% or discount on furniture from our top manufacturers. Contact us if you have any questions or would like more information on the sale. We look forward to seeing you there!